For your home and office
OUR SERVICES
We help you design, personalize and beautify your space. We provide superior quality products and ensure high standard services.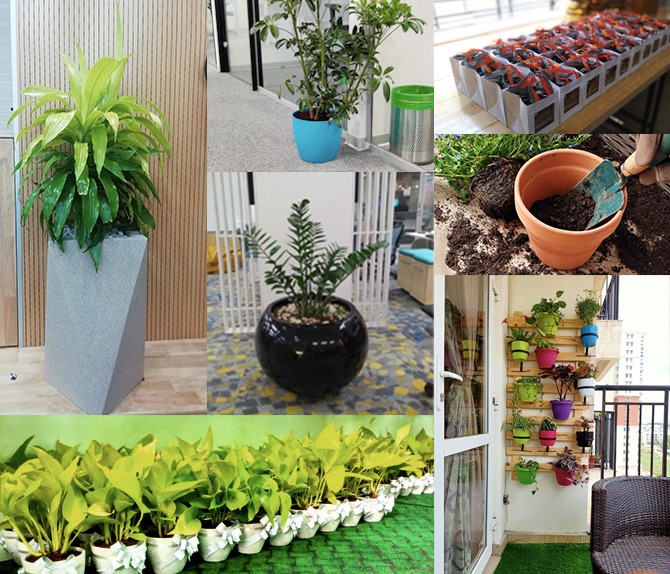 BUSINESS PROFILE
Thank you for showing interest to The Greenlandz .
We are excited to have you visiting our one stop shop online garden store!
The Greenlandz – garden décor online, provides high quality indoor and outdoor plants in retail and wholesale with affordable rate. We will take bulk orders and ensure to reach the location within five to seven days. We extended to do our best garden service for Apartment or Individual Residences, Companies, Hotel, Restaurants, Cafes, Schools, Hospitals, Saloon & Spas, etc., and we do periodic maintenance with Annual Maintenance Contract basis for the healthy plantations.
The Green Yard, create beautiful custom Terrarium and Miniature Gardens as per customers' requirements. Terrarium and Miniature Gardens are good for gifting and can be made in bulk. We have a huge collection of garden accessories for sale, including Potting Mix, Planting Medium, Bio Fertilizers, Activate Charcoal, Perlite and Pesticides, Gardening Tools (Forks, Trowels, Scissors, Hedge, Shears, Watering Cans, Spray Cans, etc.,), Planters (Metal, Terracotta, Ceramic, Plastic, Glass, Coir and Wooden), Pebbles, Color Sand, Garden Miniatures (Ceramic & Resin) and we have something for everybody!. Plants home delivery option is available in Bangalore.
Our products and services are drastically increasing in popularity, with customers doubling orders since utilizing our products. Always think, if you need a real admiring garden full of healthy plants and flowers, you must work from the sand. The Green Yard, online garden store Bangalore is kept aiming to do best garden service to raise up the complete gardens solutions to fulfil your dreams. We pride ourselves with a vast collection of high-quality products, timely delivery, and magnificent customer service.
Happy Greetings!